We think Busselton is pretty great. It's our corner of the world – our patch of paradise. Calm blue water, white sand beaches, giant figs and rows of pines, and of course that famous jetty. But it's the soul of the place we really love, and we wanted somewhere to embody that. A new kind of brewery. Relaxed, welcoming, genuine - where you can watch the bay, taste the sun, soak up the feeling. That's why we're giving you a brewing experience that celebrates not only the 'Busso' you know and love, but welcomes you to a new view in town.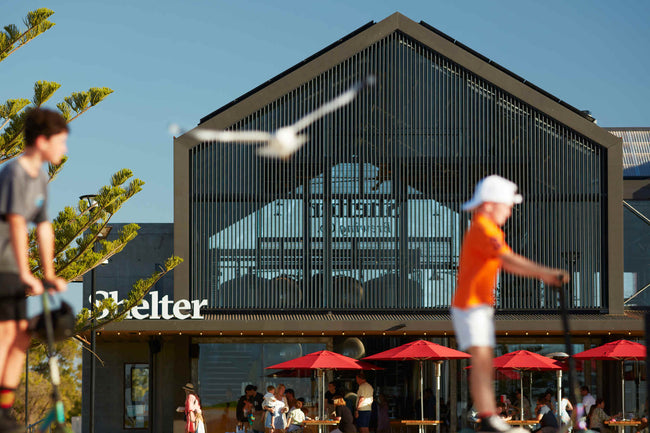 A local beer brewery and kitchen in Busselton offering a unique selection of beers and seasonal menus.
Perfect for those beach days.
Located a stone's throw away from that famous jetty, we're open...
7 days a week, 10am-10pm and from 7am for Coffee & Bagels